Elders embody a living memory of the past, a perspective on the present, and a thoughtful guiding vision towards the future. Elders, Traditional Teachers, and Knowledge Keepers are a vital presence at the University of Toronto and we encourage students, staff, and Faculty to engage and grow in connection with them. Read about Elder Protocols, here.
The Faculty members listed below also provide valuable teachings and support to students, as well as to the wider U of T community.
Council of Aboriginal Initiatives Elders' Circle
The Council of Aboriginal Initiatives supports initiatives, strategies, and programming that advance access, retention and degree completion for the Indigenous community at the University of Toronto. The Council's mandate includes supporting the University's commitment to excellence and equity by fostering collaboration across the University and with Indigenous communities, government bodies, and other associates.
---
Rev. Andrew Wesley, is an Elder-in-Residence at First Nations House at the University of Toronto. He is also an Anglican priest and former Chair of the Anglican Council of Indigenous Peoples, and holds a Master's degree in Divinity from U of T, in addition to being a trained as a civil engineering technician. Andrew is Mushkegouk/Omushkego Cree from James' Bay, and has been a recognized Elder at U of T for many years. He currently sits on U of T's Council of Aboriginal Initiatives Elders' Circle. He meets with students, does guest lectures on campus, and offers teachings at First Nations House. Outside his work at the University, he is also a pastoral counselor for the Council Fire Friendship Centre, and a Residential School survivor. Andrew is very respected throughout campus, and across Ontario.
Ernie Sandy is Anishinaabe, Bear Clan from Christian Island, a fluent speaker of Anishinaabemowin, is an honoured Elder within the Elders' Circle at the University of Toronto, and is also a Traditional Teacher at the Native Canadian Centre of Toronto, among many other endeavours. Holding degrees at both the University of Western Ontario and Nippissing University, he has taught at both the college and university level, including at Glendon College, York University.
Rev. Dr. Grafton Antone, Wolf Clan, is from the Oneida of the Thames First Nation. Grafton taught an Oneida language class in the Aboriginal Studies Program at the University of Toronto. Dr. Antone was also an Elder-in-Residence at First Nations House at the University of Toronto. Upon his retirement, he moved back to his community where he serves on the Oneida Long Term Care Home Committee. He also continues to be a member of the Council of Aboriginal Initiatives Elders' Circle.
Dr. Eileen Antone, Emeritus, University of Toronto is a member of the Oneida of the Thames First Nation- Turtle Clan. She is the former Director of Aboriginal Studies/Centre for Aboriginal Initiatives at the University of Toronto. Dr. Antone served as a Faculty member in the Department of Adult Education, Community Development, and Counselling Psychology, as well as the Transitional Year Programme. Eileen currently sits on the Elders' Circle.
Jan Longboat
Jan Kahehti:io Longboat, Turtle Clan of the Mohawk Nation, is an Elder, educator, writer, herbalist, cultural advocate, and visionary, having dedicated her life to the dissemination and learning of Indigenous language and culture. A recipient of the Order of Canada Award, Jan Longboat is currently an Elder Advisor to the Ministry of Justice: Indigenous Peoples' Court in Brantford. She taught at Mohawk College, McMaster University, and the University of Toronto, and has worked with several Indigenous health centres including Wabano, Desdwadadesnye, and SOHAK. Jan is a valued member of the Elders' Circle.
Constance is the Métis Senator from Toronto and York Region Métis Council. Her homeland is Northern Saskatchewan. She is Cree and Scottish.
First Nations House
Iehnhotonkwas Bonnie Jane Maracle, Wolf Clan, Mohawk Nation at Tyendinaga Territory. Bonnie Jane Maracle holds a B.A. Indigenous Studies from Trent University, a B.Ed. & M.Ed. from Queen's University, and is a Ph.D. Candidate, Indigenous Studies, at Trent University. Bonnie is a Learning Strategist based both out of First Nations House and the Academic Success Centre on the St. George Campus at U of T, in addition to being an Instructor for the Certificate in Aboriginal Language Revitalization program, at UVic. In addition to all of this, Bonnie is on the Board of Tsi Tyonnheht Onkwawenna Language & Culture Centre in Tyendinaga, Ontario Native Literacy Coalition in London, is the Language Program Coordinator at Kanatsiohareke Community in NY, and finally, acts as a team writer at Ontario Teacher College for Additional Qualifications of Native Studies and Native Languages Guidelines.
As a Learning Strategist, Bonnie is available to provide academic consultation and strategy for any and all interested Indigenous students at the University of Toronto. To reach Bonnie, call 416-946-7565  or email bj.maracle@utoronto.ca.
Read More
Faculty of Applied Science and Engineering
Dr. Jason Bazylak is an Associate Professor, Teaching Stream within the Department of Mechanical and Industrial Engineering.
Read More
Faculty of Arts and Science
Faculty of Law
Professor Douglas Sanderson (Amo Binashii) is an Associate Professor within University of Toronto's Faculty of Law.
Read More
Faculty of Medicine
Faculty of Music
Dr. Eliot Britton, a  proud member of the Manitoba Metis Federation, is an Assistant Professor of Composition and Music Technology & Digital Media.
Read More
Ontario Institute for Studies in Education (OISE)
Dalla Lana School of Public Health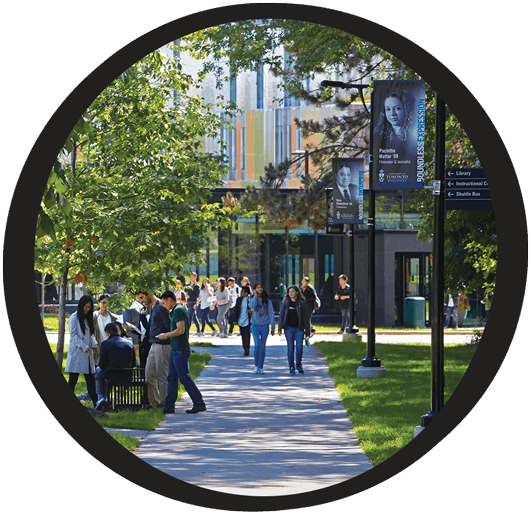 University of Toronto Mississauga
UTM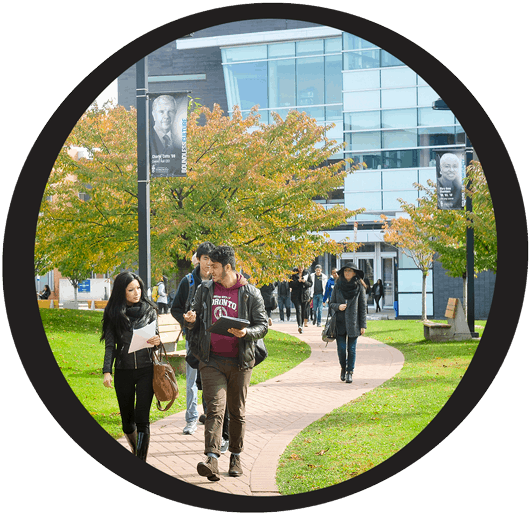 University of Toronto Scarborough
UTSC
Need Help? Contact Us!
The University of Toronto offers an unparalleled array of academic opportunities and experiences.