ON NEIHR Fall Gathering Indigenous Health Policy: Rethinking with Spirit
September 28, 2022 @ 8:30 am

-

September 29, 2022 @ 1:15 pm

|

$80.59
WBIIH Indigenizing Health Symposium/
ON NEIHR Fall Gathering
Indigenous Health Policy: Rethinking with Spirit
The ON NEIHR 2022 Indigenizing Health Fall Gathering's objective is to share knowledges and conversations about Indigenous health policy. This year's symposium takes place over two days and includes keynote speakers, a panel, student posters, and an interactive workshop. Throughout the symposium, Indigenous scholars, Elders and Knowledge Keepers, and graduate students, will share their insights regarding the importance of policy grounded in Indigenous Knowledges and the processes of increasing accessibility of policy work to Indigenous community. The event is open to academics, students, and community members. The ON NEIHR Gatherings occur twice-yearly (spring and fall) and in partnership with the Waakebiness Institute for Indigenous Health(WIIH) at the University of Toronto and have been attracting audiences from across Ontario and the world since its Indigenizing Health Symposiums debuted in 2011. The 2022 Fall Gathering will be the first in-person symposium since the outset of the COVID-19 pandemic.
Registration:
https://eventbrite.ca/e/fall-gathering-2022-indigenous-policy-symposium-rethinking-with-spirit-tickets-287891700827
Keynote Speakers
Dr. Alanaise Onischin Ferguson is a citizen of the Sandy Bay Ojibway First Nation and a Registered Psychologist and Assistant Professor of Counselling Psychology at Simon Fraser University on unceded Coast Salish lands. Her work addresses recovery processes in response to the historical trauma experienced by Indigenous peoples living in Canada.
She was born and raised in Sto:16 territory where she currently lives with her three children. She has over 17 years experience as a mental health practitioner in Indigenous communities across Manitoba and BC.
Dr. Brenda M Restoule (Waub Zhe Kwens) is from Dokis First Nation (Ojibwa) and from the Eagle Clan. She is a registered clinical psychologist. Dr. Restoule is the Chief Executive Officer of the First Peoples Wellness Circle which is an Indigenous led national organization dedicated to raising the profile of Indigenous mental wellness using Indigenous knowledge and evidence. Primary work of FPWC is implementation of the First Nation Mental Wellness Continuum Framework to which she is a co-chair of the Implementation Team and developing a network of supports for Mental Wellness Teams across the country.
Her work spans from providing clinical and consulting services to First Nations communities in Anishinabek territory to consultation with provincial and federal governments on Indigenous mental wellness to an invited trainer and speaker to authoring book chapters and training manuals. Some of Dr. Restoule's past work experience includes the Royal Commission on Aboriginal Peoples and working with federally incarcerated Indigenous women, children's mental health and, urban and First Nation mental wellness programs. She has particular interest in cultural safety, First Nation community development and capacity building, and reducing suicide rates in First Nation communities using First Nation knowledge and practices.
Shanna Peltier is a proud Anishinaabe kwe who grew up in Wiikwemkoong Unceded Territory located on the beautiful Mnidoo Mnis (Manitoulin Island), Ontario. She is a Ph.D. student in the School and Clinical Child Psychology program at the Ontario Institute for Studies in Education (OISE) – University of Toronto. Shanna is a 2021 Canadian Institutes of Health Research Vanier Scholar in Societal and Cultural Dimensions of Health. Her research seeks to give rise to more nuanced and socio-politically entangled psychological theories of complex death, namely Indigenous suicide, and generate Indigenous community-informed social actions which address colonial violence and promote wellbeing. Shanna is a Research Assistant with the CHSA Labs, and she works closely with the Network Environments for Indigenous Health Research (NEIHR) Ontario.
Title:
Indigenous Practice-Based Approaches to Navigating Therapeutic Engagement with Clients Experiencing Suicidal Distress: A Preliminary Report.
Abstract:
Supporting Indigenous mental health is an ongoing priority for health care institutions and Indigenous communities in Canada. Disproportionate rates of mental health challenges and decades-long calls to redress suicide among Indigenous peoples persist as Indigenous peoples continue to survive against colonial violence. Much of the mainstream mental health promotion, research, and intervention approaches are undertaken and governed by disciplines and institutions which value psychocentric characteristics incongruent with Indigenous ways of knowing and healing. Standard suicide risk assessment protocols often protect institutions at the expense of the radical reflection and potentialities of life-activating dialogues with Indigenous peoples who may be considering suicide. In this work, we sought to center Indigenous practice-based knowledge gathered by community mental wellness workers in their on-the-ground responding to individuals and communities experiencing mental health crises. This keynote is a preliminary report of the findings from a Knowledge Exchange (KE) event that brought together over 30 Indigenous wellness workers across Ontario to discuss suicide risk assessment, prevention, and life promotion. Findings suggest that KE gatherings are needed to share resources related to Indigenous-specific risk assessment tools, protocols, and innovative paths forward. The knowledge offered at this event has relevance to policy regarding Indigenous risk assessment in Canada.
Presenters:
Brenda Restoule, Ph.D.
Shanna Peltier, M.A., Ph.D. Student
Authors: Shanna Peltier, Brenda Restoule, Jeffrey Ansloos, and Renee Linklater
Dr. Maile Tauali'i, PhD, MPH, serves as an Assistant Clinical Investigator for Hawaii Permanente Medical Group. Dr. Tauali'i received her PhD in Health Services, with an emphasis in Public Health Informatics and Public Health Genetics, from the University of Washington. Dr. Tauali'i's advocacy work focuses on the utility and validity of health information for racial minorities. Her research focuses on eliminating health disparities, specifically for Indigenous Peoples and Native Hawaiians. In 2015, Dr. Taualii established the world's first global Indigenous Master of Public Health degree program and was awarded the University of Hawai`i, Board of Regents Excellence in Teaching Award. Prior work includes establishing the Urban Indian Health Institute, housed at the Seattle Indian Health Board. Her federal commitments include serving as a member of the National Advisory Committee on Racial, Ethnic, and Other Populations, U.S. Census Bureau (2013-2019) and a member of the National Institutes of Health and the PhenX Working Group on Social Determinants of Health. She and her husband, 5 children, and 3 dogs live on 20-acre food forest with their 'ohana, who aim to feed the community traditional, plant-based food from the land.
Title: The land is the chief, we are the servants.
He aliʻi ke ʻāina he kauā ke kanaka
Abstract:
Guided by the 'ōlelo noʻeau (Hawaiian proverb) we kanaka (Native Hawaiians), know that it is our kuleana (responsibility and privilege) to serve the land. That is Indigenous policy. This policy, like many Indigenous polices, ensures balance between humans and nature, demonstrating that we are a part of nature, and in fact, a servant of nature. This presentation will provide three examples that incorporate this Indigenous policy into practice; 1) in a mainstream health care system, 2) through an international mental health consortium wellness project and 3) through a US federal grant that supports the teaching of traditional medicine. This presentation will share that connecting the land and connecting people to the lands power to heal that the Indigenous policy is fully realized and effectuated.
Professor Rod McCormick is a Kanienkehaka (Mohawk) health researcher/clinician currently living in Tk'emlúps te Secwe̓pemc First Nation. His professional training and experience is in Counselling Psychology and in Indigenous mental health. Prior to moving to Kamloops Dr. McCormick was a psychologist and counselling psychology professor at the University of British Columbia for 18 years. His research focuses on capacity building in Indigenous mental wellness and research as well as the reclamation of traditional forms of healing. He has been a clinician, consultant, trainer and researcher in Indigenous mental wellness for approximately 35 yrs. He was the lead for the BC Aboriginal Capacity and Developmental Research Environments, the BC Network Environments for Aboriginal Health Research, the Kloshe Tillicum research network, and is currently the lead on the National/International Indigenous mentorship network Ombaashi, as well as the Knowledge Makers program and the All My Relations Research Centre at Thompson Rivers University. Dr McCormick is presenting on behalf of the Ont. Neihr theme of Land based and planetary health solutions.
Abstract:
Policies are laws, regulations, procedures, administrative actions, incentives, or voluntary practice of governments and other institutions that are often tied to resource allocation. Policy development usually ignores the input of Indigenous peoples. As a result, policies are often: siloed in terms of data; they lack an emphasis on prevention; they are based on short term thinking; and they have a mechanistic view of people and the world. Additional challenges include interference by Industry and self-interested organizations; cherry picking incomplete data to support the preferred position; a cultural bias about what is important, and a future focus that doesn't examine the past- i.e. no " backswing. The complexity of our challenges as Indigenous peoples i.e. poorer health, educational attainment, housing, along with higher unemployment, incarceration, suicide levels etc. tends to overwhelm governments leading to inaction. In addition, they are not able to use a relational lens when developing policy nor do they acknowledge historical policies of extinguishment. This presentation will examine some of these policy challenges in the context of indigenous Land based and planetary health solutions.
Dr. Mikaela Gabriel (Mi'kmaq-Italian) has a PhD in Clinical and Counselling Psychology from the Ontario Institute in Studies in Education at the University of Toronto. She is presently a post-doctoral fellow at the Waakebiness-Bryce Institute for Indigenous Health. Her research explores how traditional knowledge and Elder connections can support Indigenous Peoples' mental health across life transitions. Together with her research team, community partners, and mentors, this research has explored life transition needs in collaboration with community partners in culturally safe methods in urban settings. She has clinical training and experience across inpatient, outpatient, and community mental health treatment settings, with focus in Indigenous cultural approaches to mental health; trauma-centered approaches; and narrative therapeutic strategies. She is a writer when able, a traveler when possible, and an auntie always.
Dr. Sabina Mirza holds a PhD in Education from York University, with her research interests focusing on youth homelessness, education, mental health, and community-based research. Sabina has taught courses with an interdisciplinary lens on topics related to ethics, education, youth, families, mental health, social advocacy, and community engagement. She is currently a postdoctoral fellow at the Waakebiness Institute for Indigenous Health at the Dalla Lana School of Public Health. Through her postdoctoral fellowship, Dr. Mirza will use an anti-racist lens to focus on research that aims to Decolonize Indigenous homelessness and mental health. Sabina loves to read, write and laugh – she practices daily mindfulness meditation and is passionate about using mindfulness as a way of helping others improve their health
Luana Shirt is an Anishnaabe/Nehiyaw Iskwew originally from Treaty 6 territory. She is a mother of two and currently lives in the Simcoe region. She is a indigenous cultural knowledge holder, curriculum writer and educator.
Luana is a classically trained visual artist, Chartered herbalist and Indigenous language curriculum programmer.
She continually strives to bring awareness of Indigenous Ways of knowing, highlighting women's holistic health and wellness, Indigenous language advocacy, arts and strength of our traditional medicines.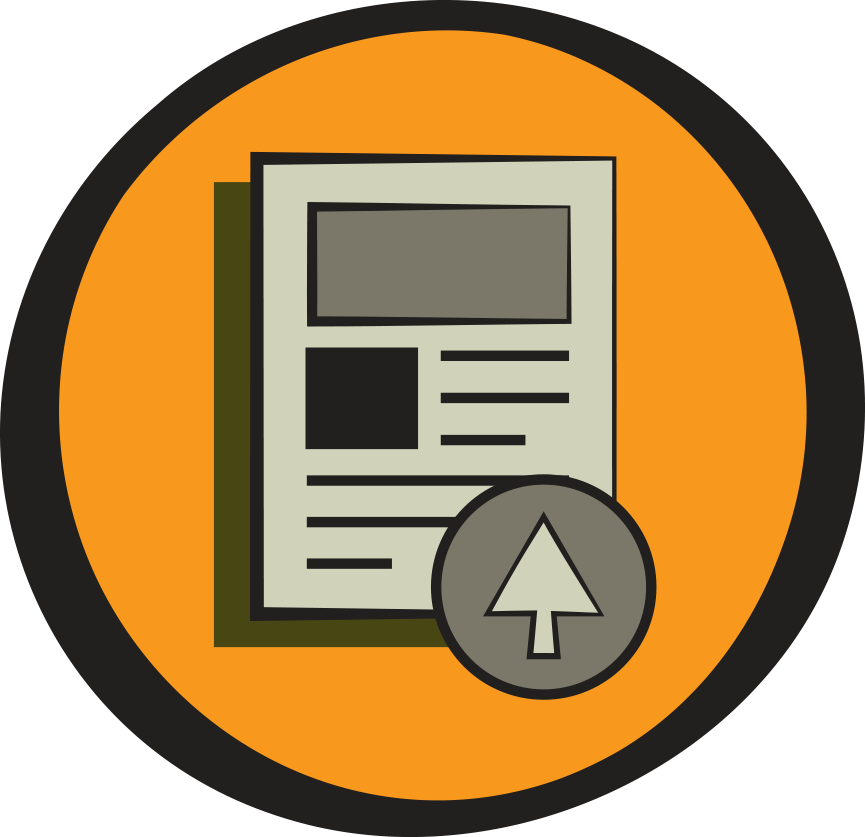 Are you planning an Indigenous event?
Please submit your event to the Events Calendar by contacting us at: indigenous.initiatives@utoronto.ca