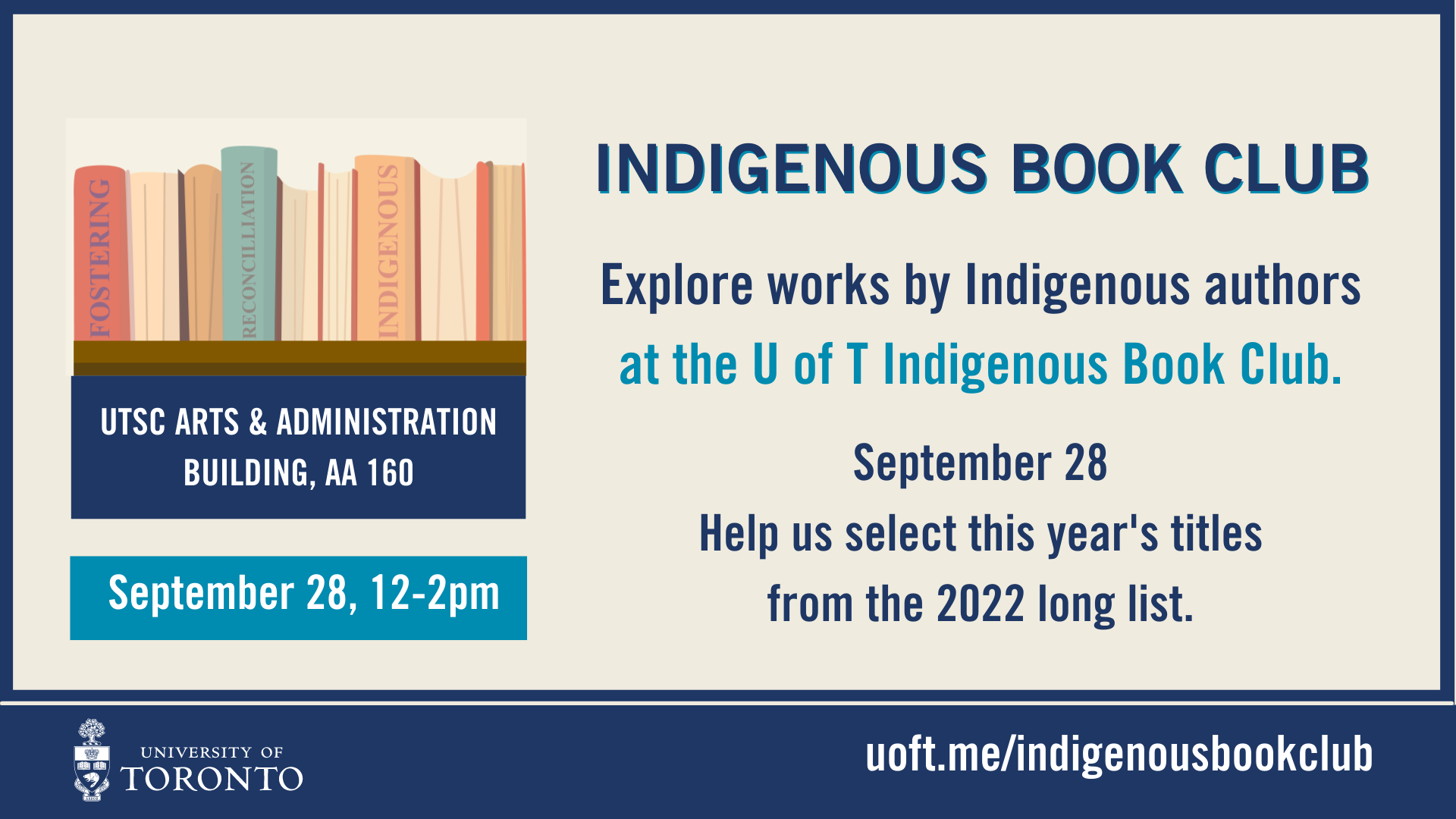 U of T Indigenous Bookclub
September 28, 2022 @ 12:00 pm

-

2:00 pm
Join us for Part 1 of the U of T Indigenous Book Club where we will learn about books, podcasts, & other media by Indigenous peoples of Canada. The event will include a sharing circle where participants will select 3 items to read or listen to by Wednesday, November 9th, 2022.
Free lunch will be served!
Facilitators:
Chad Crichton, Liaison Librarian, UTSC Library

Stephanie Perpick, Management Librarian, UTSC Library & The BRIDGE

Paulina Rousseau, Arts Culture & Media Librarian, UTSC Library
Juanita Muise, Indigenous Engagement Coordinator, UTSC Office of Student Experience & Wellbeing
The Indigenous Book club is a Tri-Campus initiative started at the University of Toronto Scarborough (UTSC) Campus Department of Student Life in collaboration with the UTSC Library. The Book Club goals are to foster a space of collaboration, sharing, inquiry, and respect amongst faculty, staff, and students through the discovery and awareness of Indigenous authors and themes.
Participants will learn about Indigenous themes and engage in conversation on different Indigenous perspectives that helps with addressing obligations, responsibilities, solidarity, and supporting resistance of Indigenous people of Canada.

Learn about how to engage in authentic allyship with our work on reconciliation and our work on the land, thinking through ways to take meaningful actions on our own campus and in our communities, as we go on this learning journey towards reconciliation together.

Participants will identify their own practices to support Indigenous resistance, solidarity, and allyship.
Hope to see you in the sharing circle!
Miigwetch,
Indigenous Book Club Planning Team
Related LibGuide: Indigenous Book Club & Discover Indigenous Authors by Paulina Rousseau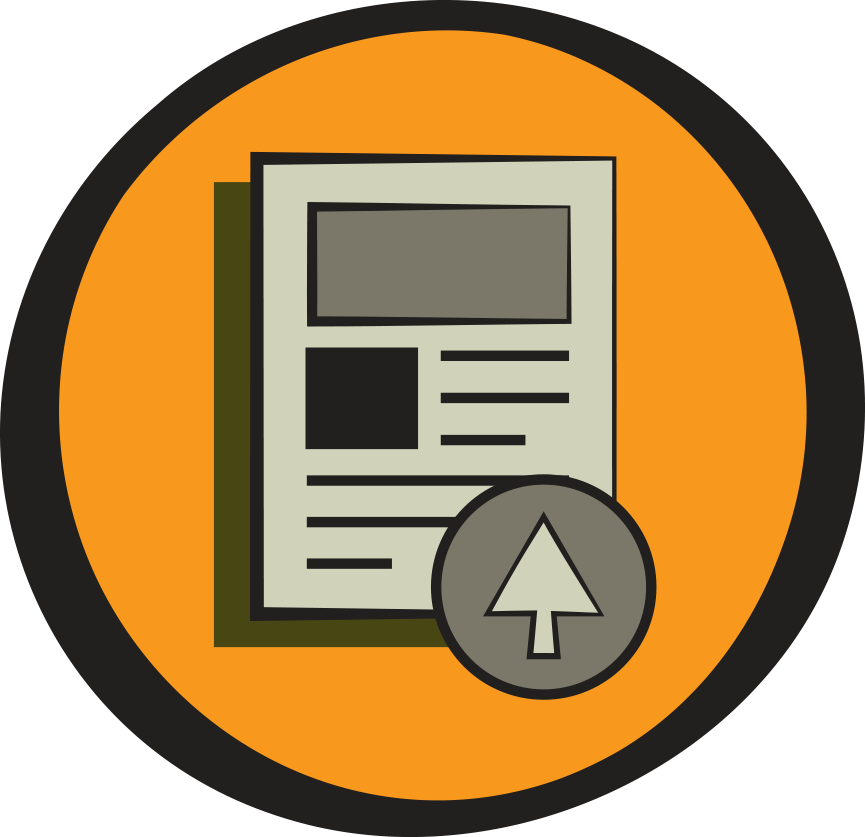 Are you planning an Indigenous event?
Please submit your event to the Events Calendar by contacting us at: indigenous.initiatives@utoronto.ca